Manitoga Summer Nature & Design Camp
MANITOGA SUMMER NATURE & DESIGN CAMP
Two week program for children 5 to 12 years
July 9 - 20, 2018
Inspire your child with a joyful experience of nature in a magical place.
Since 1988, Manitoga has offered a unique summer day camp program designed to cultivate an awareness and love of nature in children through the exploration of Russel Wright's 75-acre woodland garden and his unique design experiments within the House and Studio.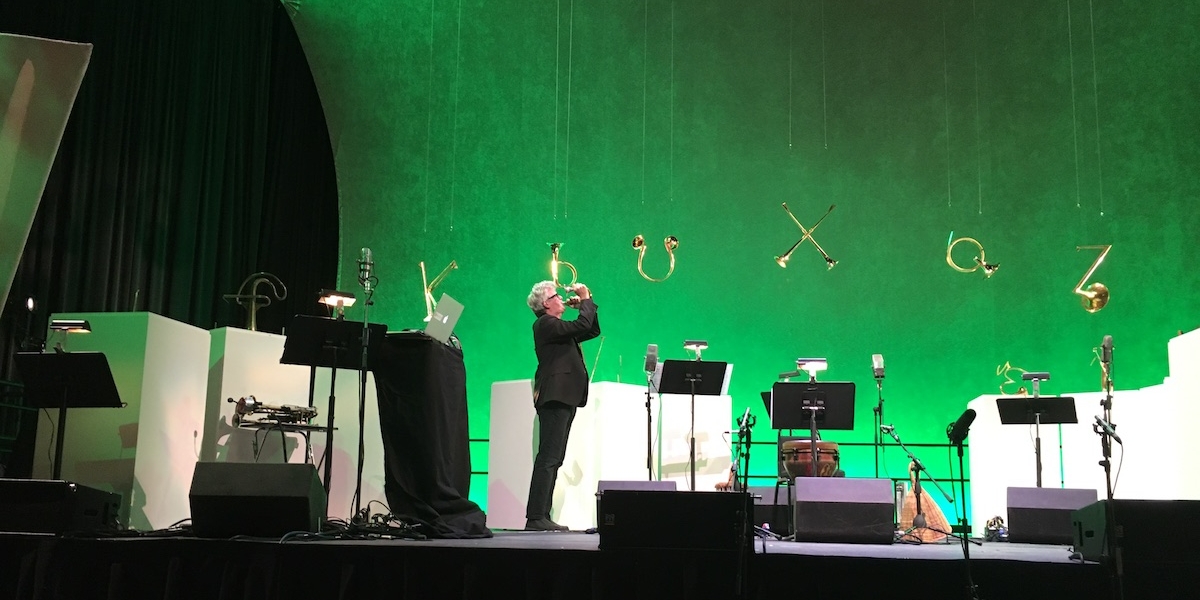 BEN NEILL'S MANITOGA IN NYC 2018
BEN NEILL: MANITOGA
In 2014, composer Ben Neill was commissioned to create MANITOGA for brass quintet and electronics. The work was performed using uniquely formed bugles called phonemeophones designed by artist Carol Szymanski on July 26, 2014.
By popular demand, Ben Neill reprised his performance on 10/30/16 at Manitoga within the walls of the house itself.
Photo: Meredith Heuer
ECSTATIC LIGHT on Display at Manitoga
Guests viewing ECSTATIC LIGHT an installation of illuminated paintings by Peter Bynum. On view at Manitoga from May 2016 to November 2017.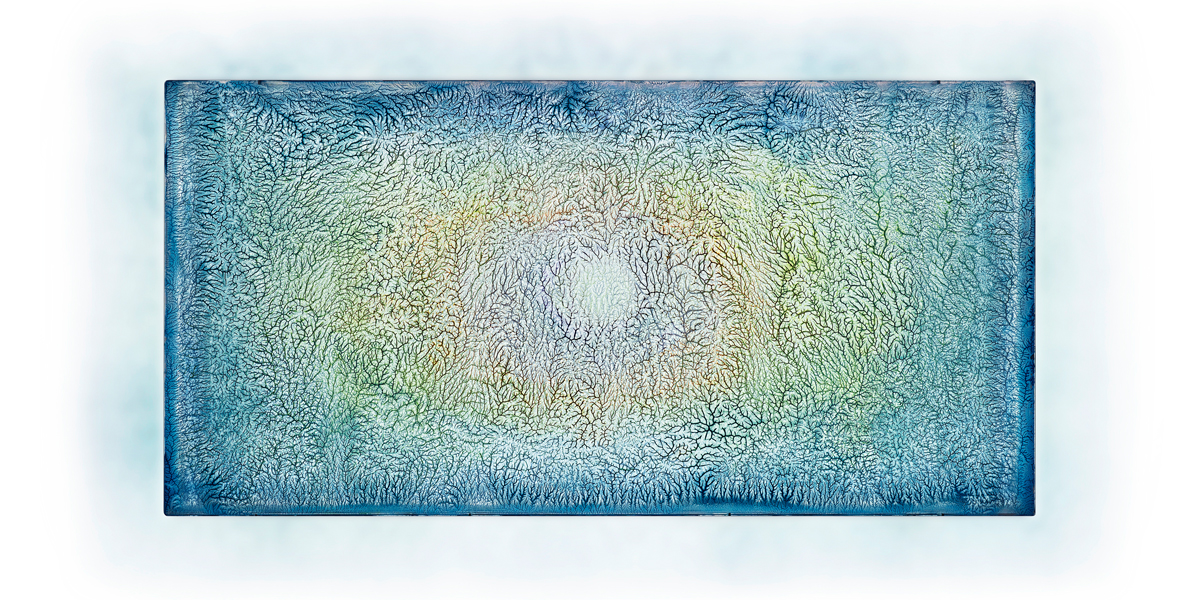 ECSTATIC LIGHT - Peter Bynum
Manitoga / The Russel Wright Design Center in Garrison New York presented Ecstatic Light - the illuminated paintings of resident artist Peter Bynum. A site-specific installation of Bynum's works was on display in Russel Wright's House and Studio in 2016 and 2017, marking Manitoga's first presentation of a contemporary artist within the interiors.
TODD REYNOLDS / BEN NEILL - A PROGRAM OF MODERN MUSIC - Sept 2015
On September 26, 2015, contemporary composer/performer Ben Neill led an ensemble of accomplished musicians in a program of contemporary music produced in response to SANCTUARY by Stephen Talasnik. The performance featured violinist Todd Reynolds playing original works as well as a performance of John Cage's Five - one of the composer's later 'Number Pieces'. The concert concluded in grand style with an ensemble of 12 - 15 players performing a spirited version of Terry Riley's landmark minimalist composition In C.
STEPHEN TALASNIK: SANCTUARY
Manitoga's 2015 Artist Residency featured Sanctuary, an installation of floating reed structures in Manitoga's central Quarry Pool by Stephen Talasnik.
Photo: Don Pollard
OverCast - A PennDesign Student Design-Build Project
In 2015, Masters of Architecture student's from UPenn's PennDesign school designed and later fabricated OverCast, a pavilion structure.
The collaboration between the University of Pennsylvania and MANITOGA celebrates the legacy of industrial designer Russel Wright. OverCast takes inspiration from the curvature of Wright's groundbreaking American modern collection of 1937. For fabrication, similarly curved thermoformed polystyrene pieces were used as "bricks" to constitute a larger sculptural pavilion.
ArchDaily.com has named PennDesign's OverCast pavilion one of the best student design-build projects of 2016 from 20 countries worldwide. Congratulations to the student team and the professors!
Program Gallery